Description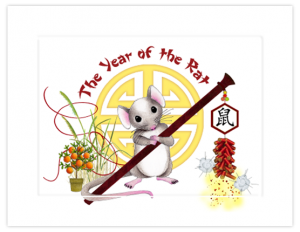 The Year of the Rat brings people who are industrious and thrifty, diligent and positive.  People born under this sign love to enshrine and collect.  They are intuitive, optimistic, energetic, and are liked by all.
The golden symbol of Longevity stands boldly behind the mouse, wishing your recipient a long and prosperous new year.
Standard A2, envelope included.