Description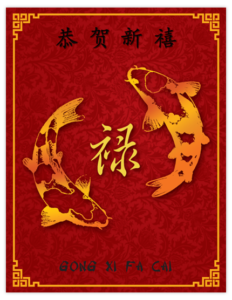 According to legend, the first koi was completely black.  King Shoko of Ro presented it to the son of Confucius, and through is love and enlightenment the koi changed a bright, brilliant color.
The koi, a strong and resilient fish, symbolizes endurance, prosperity, good fortune, courage, and perseverance.  Bless those you know with these attributes this New Year.
Standard A2 card, envelope included.